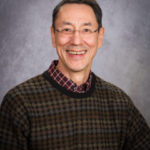 Bering Straits Villages
Representing the Bering Straits Villages, Steve Ivanoff serves 20 tribes located in 15 communities. He is a shareholder of St. Michael Native Corporation, Unalakleet Native Corporation, and Bering Straits Native Corporation. Mr. Ivanoff works for the Bering Strait School District as a recreation director and basketball coach; and for Kawerak, Inc., as a transportation planner. He is also a self-employed fisherman participating in the Norton Sound herring, salmon, and crab fisheries.
Currently Mr. Ivanoff serves our community and region under many elected and appointed positions, including: Bering Sea Fishermen's Association, Bering Straits Native Corporation, Vice-President of the Unalakleet Native Corporation, NSSP Fishery Workgroup, Denali Commission Transportation Committee and Alaska Tribal Transportation Assistance Program workgroup. He also serves on the Governor's Climate Change Adaption Advisory Group. He is married to Zoe, and has 3 wonderful children, Kelsi, Keoni, and Gage.